Congratulations to George and Ted on their 5 year Work Anniversary! We value their loyalty and contributions to Promus and are grateful to have them on our team.
At our annual fall retreat they were presented with custom bobbleheads featuring themselves along with Darin Frick & Scott Meriwether in recognition of this achievement.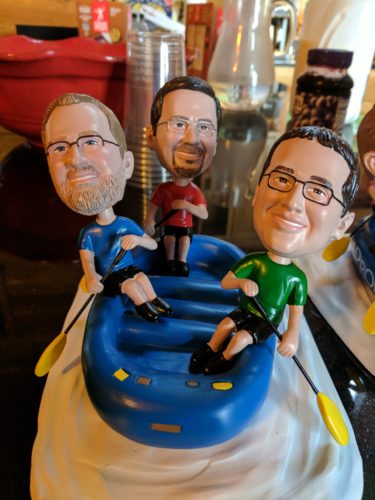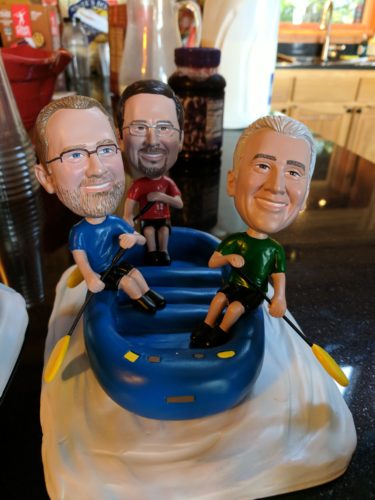 George joined Promus in 2011 as a Mechanical Designer and as Promus continued to grow was elevated to V.P. in 2016.  George is a highly motivated problem solver and an effective project manager and has earned the respect of his peers and clients.
Ted joined Promus on 2012 as a Senior Electrical Designer and continues in that capacity to this day.  He provides valuable insight from 17 years of field experience and has helped develop many of the procedures and standards we employ in our electrical designs.
We look forward to many more years working together!